What Are Non QM Loans or Non Qualified Loan?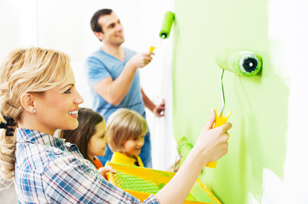 Non Qualified Mortgagees or Non QM loans have guidelines that are less stringent than Qualified loans. They can help borrowers who have had credit issues in the past such as foreclosures, bankruptcy, late payments or other isolated credit issues. These guidelines allow the lender to look at the entire loan picture for a borrower and not just their credit score and government underwriting matrices (DU or LP).
---
The Non-QM lending guidelines also look at the borrower's income based on their type of employment and analyze their
Ability to Repay (ATR)
a loan according to its terms (based on many factors). This includes cash flows through personal and business bank accounts.
---
Self-employed borrowers typically have more complicated income structures that require different calculations than wage earners. This type of income often times does not qualify under the "one size fits all" conventional/government underwriting standards.
---
Priority Mortgage
provides loans to borrowers that have the ability to repay their loans and that meet all regulatory lending criteria. These borrowers can now take part in the American dream of home ownership even though they may have had a life event that affected their credit or they have verifiable income that needs to be considered outside a standard guideline.
---
Below are just a few of our Non-QM loans and programs:
For a more detailed analysis of your particular situation please contact a Priority Mortgage
Loan Adviser
today
Bank Statement Program
No tax returns required
12 month personal bank statements
24 month business bank statements
Loans up to $3 million
Credit scores down to 600
Up to 90% LTV with no MI
Owner-occupied, 2nd homes and investment properties
Asset Qualifier Program
No employment, no income

Up to 75% LTV

 Loans up to $3 million (minimum loan $150,000)

Credit scores 700 or higher

Primary residence, purchase only

Interest only program available 
Investor Program
No personal income used to qualify

Qualification based on property cash flow

Credit scores down to 660

Up to 80% LTV

1-4 units and condos

 Loans up to $1 million 
Foreign National Program
 Up to 75% LTV

Loans up to $750,000 (minimum $75,000) 

 No US credit required

Second homes and investment properties

SFRs, townhomes, condos, 2-4 units

 No SSN or ITIN required
Non QM Loans: Application & More!
Priority Mortgage has established a reputation in the lending industry as one of the leading service providers. When it comes to non QM loans, it's important to select a non QM mortgage lender that understands exactly what you need. At Priority Mortgage, our team will assist every step of the way, ensuring you understand exactly what your applying for.  We encourage all future and current homeowners to ask any questions they may have - as we will be your answer. If you know that non QM loans are for you - and you want to apply, you can do everything online, by clicking the button below!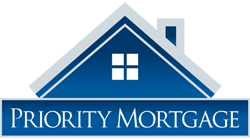 Please don't hesitate to input your information here for a quick Pre-Approval response.