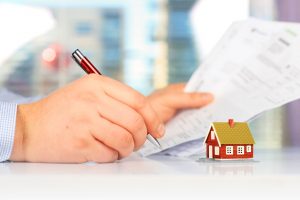 Getting a mortgage doesn't have to be a stressful experience. At Priority Mortgage, we're here to make the process as easy and smooth as possible. Buying a new home should be an exciting time, that is why our mortgage professionals are here every step of the way to answer your questions and guide you.
Whether you've already found your dream home or are actively looking, you probably have some questions about how to get the financing you need.
Pre-Approval
This is the first step in the home buying process. This will allow you to know exactly how much home your qualified to buy. Our mortgage professional will review your credit history as well as your income via paystubs and W-2 or tax returns and/or bank statements if you are self-employed. A pre-approval letter can help your offer stand out from others, as it shows the seller and their real estate agent that you're a serious buyer who'll likely be able to follow through on your offer.
Application
Once you've settled on your dream home, a full application will be taken and submitted. This application can be done in person or via our online system. Your Priority Mortgage specialist will help you fill out all the necessary information about you and your financial history. At Priority, we work hard to take all the confusion out of the application and will make sure you're putting yourself in the best position possible at every stage.
After completing the application, you'll receive a loan estimate and several other documents to review. The loan estimate provides you with all the details and costs associated with the loan you're considering, including the interest rate, monthly payment, estimates of taxes and insurance, and the closing costs of the loan.
Processing
Once your application as been completed your loan is submitted for processing. This is when all your documentation provided: contract, income forms, credit report and down payment verification is reviewed. Also, your new home appraisal is ordered at this time.
Underwriting
When all documentation has been reviewed and appraisal received your loan is submitted for underwriting. An underwriter will provide a loan approval based on review of all documentation. Your Priority mortgage professional will help clear any conditions the underwriter may request.
Closing
Once all underwriting conditions have been cleared your closing is scheduled and confirmed. At the closing you should be prepared to bring a check to cover your down payment and any remaining costs laid out in your closing disclosure.
You will sign all mortgage closing documents at the title company and the seller will sign over the deed. All funds will be disbursed and the title company will record all new title documents showing you as the new owner!
The last step? You get the keys to your new home!
We look forward to celebrating with you.
Call one of our mortgage professionals now, to get started on your way to home ownership. (800) 822-4645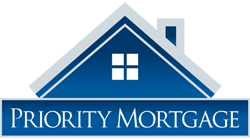 Please don't hesitate to input your information here for a quick Pre-Approval response.