Adjustable rate mortgages or ARM's are home loans with reduced interest rates for a limited period of time. Usually ARM's have a lower rate for the first 3-7 years before they adjust to the prevailing rate of interest. Borrowers who do not intend to own a home for a long period of time may opt for the ARM as a way to reduce the rate and mortgage payment for the time they own the home.
For example, an aspiring doctor will be working on a 5 year residency in a new city before moving back home after the residency is completed. He would like to own a home while living in a new city to take advantage of the expected increase in property values. After completing his residency, he knows that he will be selling this home. A 5/1 ARM would be appropriate because of the lower rate and monthly payments for the limited period of time that he will own the home.
3/1 ARM
A 3 Year ARM will be amortized for 30 years with a reduced interest rate during the first 3 years. If the loan is retained after this initial period the interest rate will generally rise to the prevailing interest rate at that time. Yearly adjustment caps will generally keep the rate from rising too rapidly. 3/1 ARM's will carry the lowest interest rates.
5/1 ARM
Similarly, a 5 Year ARM will be amortized for 30 years and have a reduced interest rate for the first 5 years. If the loan is retained after this time, the rate will rise to the prevailing interest rate. 5/1 ARM rates are slightly higher than a 3/1 ARM.
7/1 ARM
A 7 Year ARM will also be amortized for 30 years and will have a longer initial period at a reduced interest rate. Initial interest rates on a 7/1 ARM will be higher than a 3/1 or 5/1 ARM.
Call Priority Mortgage, Your Home is our Priority!
Whether it's your first time purchasing a home or not – an adjustable rate loan offers unique advantages and benefits. At Priority Mortgage, we are here to help evaluate all your options, priority to applying for any mortgage loan. When it comes to any mortgage loan, it's important to know exactly what you are signing up for – before putting your name on the dotted line.
Above, we shared with you some of the more popular ARM loans that ARM mortgage lenders offer. If you know for certain that an adjustable rate mortgage loan is what you need – you can expedite the process by applying online, by clicking the button below. If you have any questions, don't hesitate! Your home is our priority!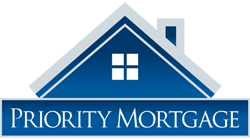 Get Free Mortgage Advice, Complete Form
Our licensed mortgage advisers are here for you, so please don't hesitate to input your information here for a quick response.