An Overview of the Federally Insured Home Equity Conversion Mortgage or HECM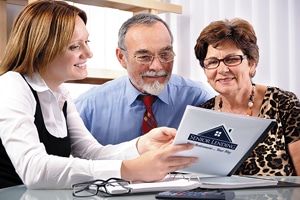 First thing first, 98% of all reverse mortgages today are the Federally Insured Home Equity Conversion Mortgage or HECM. This is HUD and FHA's new name for their reverse mortgage. Basically, they upgraded or enhanced the "old" reverse mortgage. So, it's important to realize that when commercials and marketing material advertise reverse mortgages, they're talking about the Federally Insured HECM.
A HECM can be an amazing retirement tool. The HECM allows you to use a portion of your home's equity as a line of credit with no required monthly payments. Monthly payments are completely flexible. You can pay Interest-Only or both Principal and Interest or you can pay nothing! That's correct, you can pay nothing whenever you need to.
HECM Credit Lines provide financial support for today's retirees. They can use the funds from the program to pay consumer debts and taxes, home repairs or renovations, medical bills, and everyday expenses as well as to just pay off their current mortgage which increases their cash flow.
Advantages of Getting a HECM Credit Line
Flexible payments: You can pay Interest Only, Principal & Interest, or pay Nothing! It's completely your option every month
Open a "Growing" Credit Line that has a guaranteed LIMIT increase every year for life.
Replace cash reserves
Supplement your income with continuous monthly withdrawals, just like a annuity or pension.
Protection for the remaining spouse from the loss of income.
Pay off outstanding consumer debts like high interest credit cards.
Complete home repairs or improvements without worrying about taking on additional debt.
Help pay high property taxes
Protect your retirement investments from market swings or declines.
Support "aging in place" expenses for home modifications.
Pay for medical or dental emergencies or for long term care.
Help your children or grandchildren with some advanced inheritance money.
Traveling
"Right-Size" to a home that better fits your needs or lifestyle with the New HECM for Purchase.
Or any other purpose!
Purchase you Dream Home with a HECM for Purchase
Did you know that you can use a HECM for purchase to buy a new home? It's true!
In 2008, the US
Federal Housing Administration
(FHA) enacted legislation in response to the housing market crash allowing seniors to use a HECM for Purchase to buy a home.
How Does the HECM for Purchase (H4P) Program Work?
Normally, a HECM Credit Line is used to convert the equity in your home into cash. One of the primary uses of a HECM is to pay off a mortgage or other property lien and therefore eliminate all payments associated with your home. By using a HECM to purchase a property instead of on a property you already own, you can bypass the need to ever have a forward mortgage.
If you have an adequate down payment, you can buy your dream home without any monthly payments at all.
With the HECM for Purchase program, instead of getting the HECM Refinance on your current home, you would inform your HECM lender that you wish to buy a new home using the HECM for Purchase. The lender will then calculate the amount of money you qualify to receive as though you already owned the property. Your qualification and loan amount are calculated using:
Your down payment
The appraised value of the property
Age of the younger buyer
If you qualify for enough money to permit you to purchase the property, you can then do so, and live in the home for as long as you wish, as you would with a normal HECM mortgage.
The terms and conditions of the loan are all identical to those of a normal HECM for refinance, meaning that you never have to make any payments for so long as you are living in the property. None of the money you borrow with the HECM has to be paid back until you (or your spouse) are no longer living in the property.
Using a HECM for Purchase to "Right-Size" for Retirement
"Right-Sizing" is a industry term used for today's seniors when the time comes to purchasing their final retirement home. "Right-Sizing" can be either:
Downsizing - selling your existing home and buying a smaller, less expensive home – can be a great way for seniors to best leverage their home equity to fund as well as reduce retirement expenses. Downsizing can also provide quality of life benefits.
If you choose to use a HECM for Purchase when you downsize, you can eliminate all monthly mortgage expenses. Homeowners who are interested in downsizing can often generate enough money from the sale of their property to easily pay the larger down payment required for a HECM for Purchase transaction.
Upsizing - Sometimes seniors want to upsize to larger home that fits their lifestyle, like in a new all inclusive retirement community... their "dream" retirement home they've always wanted. Maybe on the golf course or waterfront. The HECM for Purchase can easily allow them to buy the bigger home even if they don't have all the cash.
Again, the HECM for Purchase only needs about 1/2 of the sales price to complete the sales transaction and they have NO monthly mortgage payments for life and they didn't have to either; take on a traditional mortgage, with 30 years worth of payments, or tap into their retirement portfolio to buy the home all cash.
As you can see the Federally Insured HECM is a unique program that Priority Mortgage has extensive knowledge with. So, whether you are refinancing or purchasing let our experienced loan advisors help you decide which program is best for you.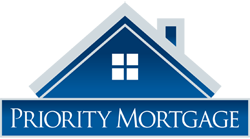 Our licensed mortgage advisers are here for you, so please don't hesitate to input
your information here for a quick response.