Here at Priority Mortgage, We Put You First!
Our staff is here for you, so please don't hesitate to contact us if you have any questions or suggestions. We would love to hear from you.
You can reach us by filling out the form on the right, or meet with us in person on the address below. Just make sure you call us first. Contact information is shown below.
Priority Mortgage Corporation
Address: 7650 W Courtney Campbell Causeway Suite 1050, Tampa, FL 33607
Phone: (800) 822-4645
Mail : contact@prioritymortgagefl.com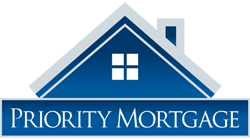 Complete Form Below For More Information About Mortgage services.