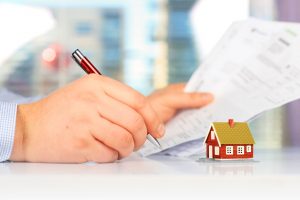 When you're buying your first home it can seem a bit overwhelming, but if you take a breath and gather as much knowledge as possible, you'll be more informed and ready to make the right decisions for your future.
After deciding that owning a home is better than renting, you can start searching for homes that meet your specific qualities that you desire in your new home. Most first time home buyer's wants outweigh their needs, so stay grounded and focused and compromise on the most important aspects of your new home. What's the most important specification that you desire; more square footage, better location, better amenities and anything else that's on your list.
Unless you have unlimited funds no house is perfect, Figuring out what you can live without will help you find the home that best fits your needs. The home that you qualify for is determined by several factors including; credit score, down payment, monthly income and cash reserves. The Interest Rate you qualify for is determined by your credit score and down payment amount.
When you're ready for a mortgage, Priority Mortgage, Tampa Bay's #1 mortgage company, offers the best mortgage rates as well as the best Conventional & FHA loans for first-time buyers.
Am I Really Ready to Buy?
Buying a home offers many advantages, one of the most significant being that it allows you to build equity when you pay your mortgage each month. Believe it or not a common myth is that monthly mortgage payments are more expensive than making rent payments. But, in many cases, mortgage payments can be even less than rent. Consider both the advantages and disadvantages to renting as well as buying, and weigh the pros and cons for your particular situation.
How Much "House" Can I Afford?
Priority Mortgage will quickly compute how much "house" you qualify for, which will determine your purchasing power. This is the first step toward finding the right home and how much you can afford to pay each month. This saves you time by allowing you to focus on homes in your price range.
Some Up-Front Costs Include:
Down payment: Most first time home buyers are looking for the lowest down payment and Priority Mortgage has a wide range of products starting as low as 3% down. There are also opportunities to use down payment assistance to even cover the 3%. (Keep in mind that not only do you have to qualify for the mortgage program that allows down payment assistance, but you have to qualify for the down payment assistance program as well).
For buyers that want to lower their monthly payments they can put more down. For down payments 20% or more you can eliminate the mandatory PMI or Private Mortgage Insurance.
Up-Front Closing Costs: Typically range from 2-6% of the loan amount depending on your area. These can also be paid by the seller through the contract. Conventional allows for 3% seller concessions while FHA allows for 6% seller concessions.
On-going Costs: Your housing costs can include the following:
   Monthly mortgage payment
   Mortgage Insurance (If less than 20% down)
   Property taxes
   Homeowners Insurance
   Possible Flood Insurance
   Utilities
Purchasing a home is easily one of the biggest and most rewarding feats in an individual's life - and that's not an understatement. With that being said, when purchasing a home, it's important to work with a mortgage lender that puts your best interests first. At Priority Mortgage, we established our reputation as the #1 mortgage lender in Tampa, thanks to our dedication to excellent service and you! Your home is our priority. If you have any questions regarding purchasing a home, we are here for you! Give us a call at (800) 822-4645 or stop by our office!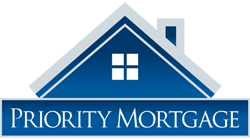 Get Free Mortgage Advice, Complete Form
Our licensed mortgage advisers are here for you, so please don't hesitate to input your information here for a quick response.