Contact Priority Mortgage Today and Speak With A
FHA Loan Specialist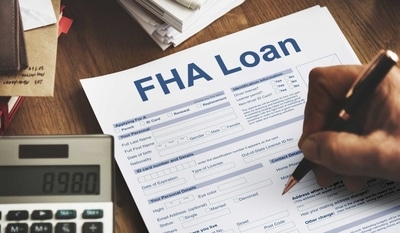 An FHA loan is a mortgage that's insured by the Federal Housing Administration (FHA). They are popular especially among first time home buyers because they allow down payments of only 3.5% as long as they have a minimum credit score of 580. However, their credit score can be between 500 – 579 with a down payment of 10%.
The difference with FHA loans versus Conventional loans is the borrowers must pay mortgage insurance premiums, which protects the lender if a borrower defaults.
The FHA program was created in response to the rash of foreclosures and defaults that happened in 1930s. The Federal Housing Administration tried to stimulate the housing market by providing loans for people with less than stellar credit and more accessible and affordable with a low down payment. Essentially, the Federal Government insures loans for FHA-approved lenders in order to reduce their risk of loss if a borrower defaults on their mortgage payments.
A FHA Mortgage Specialist Is a Call Away!
Almost anybody can get an FHA loan. There are no income limits. However, there are limits on how much you can borrow. In general, you're limited to median home prices in your area. To find the FHA loan limits in your region, visit HUD's Website:
https://entp.hud.gov/idapp/html/hicostlook.cfm
To qualify for an FHA loan, you'll need to have reasonable debt to income ratios. You don't need perfect credit but you will need to have a credit score of at least 500.
How Can You Benefit from FHA Loans?
One of the best mortgages out there is an FHA-insured mortgage. When you take advantage of this type of home loan, you can reap the following benefits:
Better Interest Rates –FHA loans provide borrowers with the same interest rate, which means individuals who have issues with their credit won't face an interest rate penalty. Additionally, these loans offer credit-challenged homebuyers the opportunity to qualify for rates that they are unable to obtain with other home loans.
Lower Down Payment – Unlike conventional mortgages that typically require between 5 and 10 percent down payment, FHA loans require a down payment of 3.5 percent of the final loan amount. Low down payments encourage people to purchase homes and begin establishing equity sooner
Less Challenging Credit Requirements – Aspiring homebuyers with little or no credit history will be glad to know that the approval requirements of the FHA are less stringent than the requirements for traditional home loans. Individuals who have a minimum credit score of 500 can qualify for our FHA loan.
As an established mortgage company offering FHA loans, we capitalize on our extensive experience to make home buying easier on your part. Speak with one of our mortgage professionals for more details.
FHA loans offer some other benefits:
   3.5% down payment required on purchases
   Gifts for the down payment and closing costs are allowed
   Lower MI - Mortgage Insurance than conventional loans
   No pre-payment penalties
   6% Seller paid closing costs
Contact Priority Mortgage Today and Speak With A
FHA Loan Specialist
At Priority Mortgage, we strive to be your #1 source of all information regarding mortgage and lending. We understanding that purchasing a home can be a confusing process - but we seek to streamline the process and simplify for you. Our team will answer any questions you may have - ensuring you are fully aware and confident of the decision you are making. By putting your best interest first, we can help secure the best possible rate and loan for your specific situation. Get in contract with one of our FHA loan specialists today at Priority Mortgage!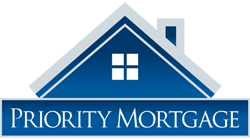 Get Free Mortgage Advice, Complete Form
Our licensed mortgage advisers are here for you, so please don't hesitate to input your information here for a quick response.